Life is a Mountain. How are you making the climb to a good life?
---
Reclaim your impression of a good life!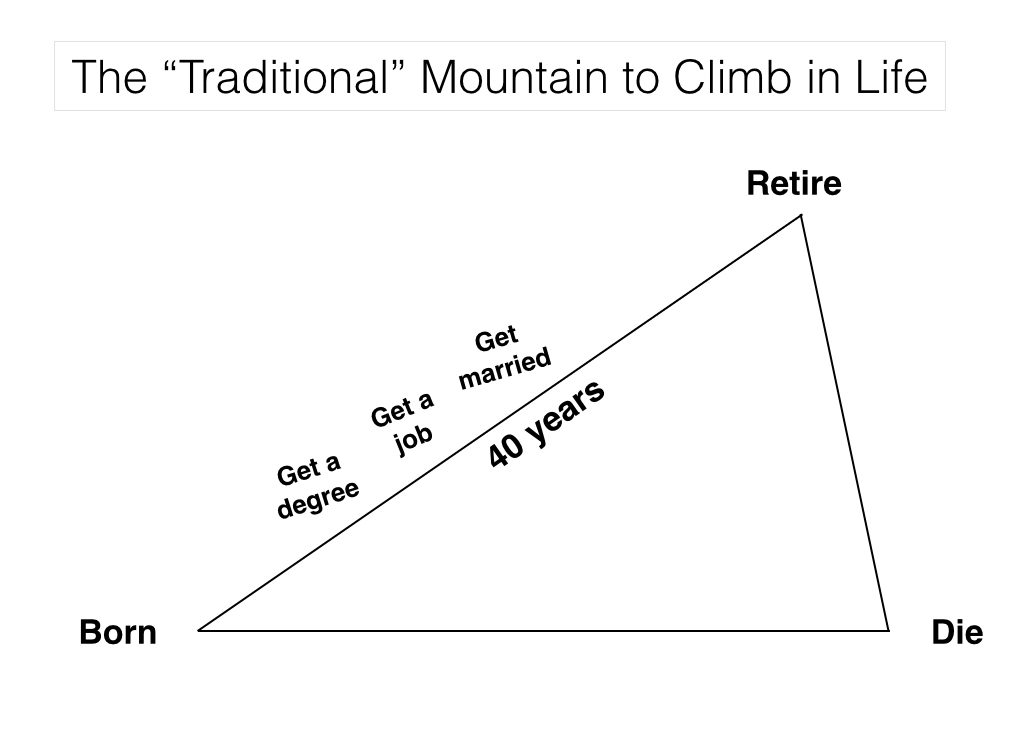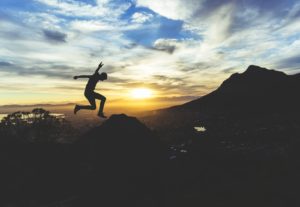 At first I thought the goal in life was to work towards retirement. But when I dropped out of school and got fired after climbing the corporate ladder with my left ring finger empty, I felt my life was completely off track until I learned I was climbing the wrong mountain in life...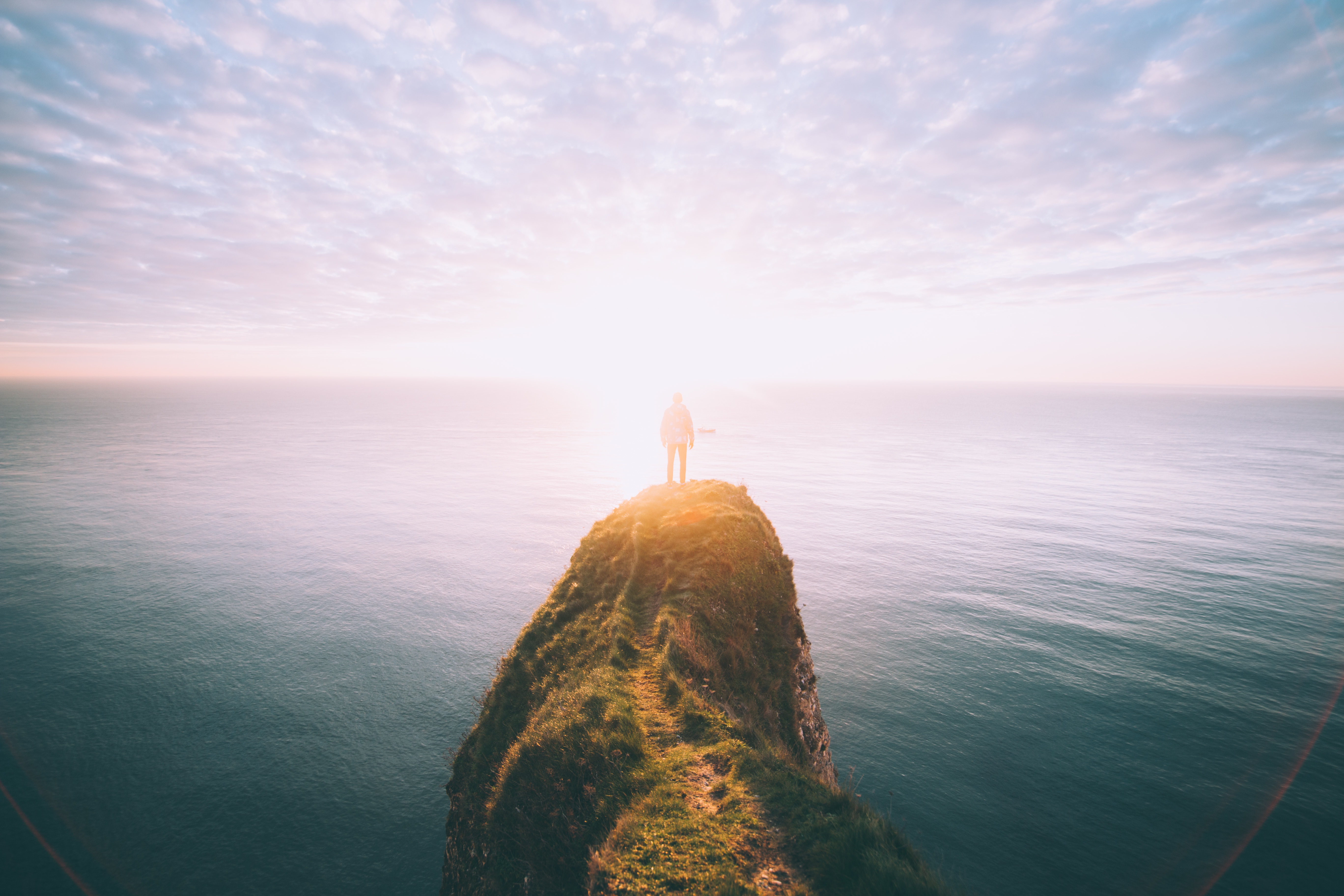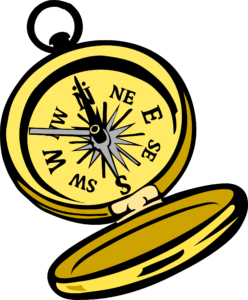 Are you on the right path in life?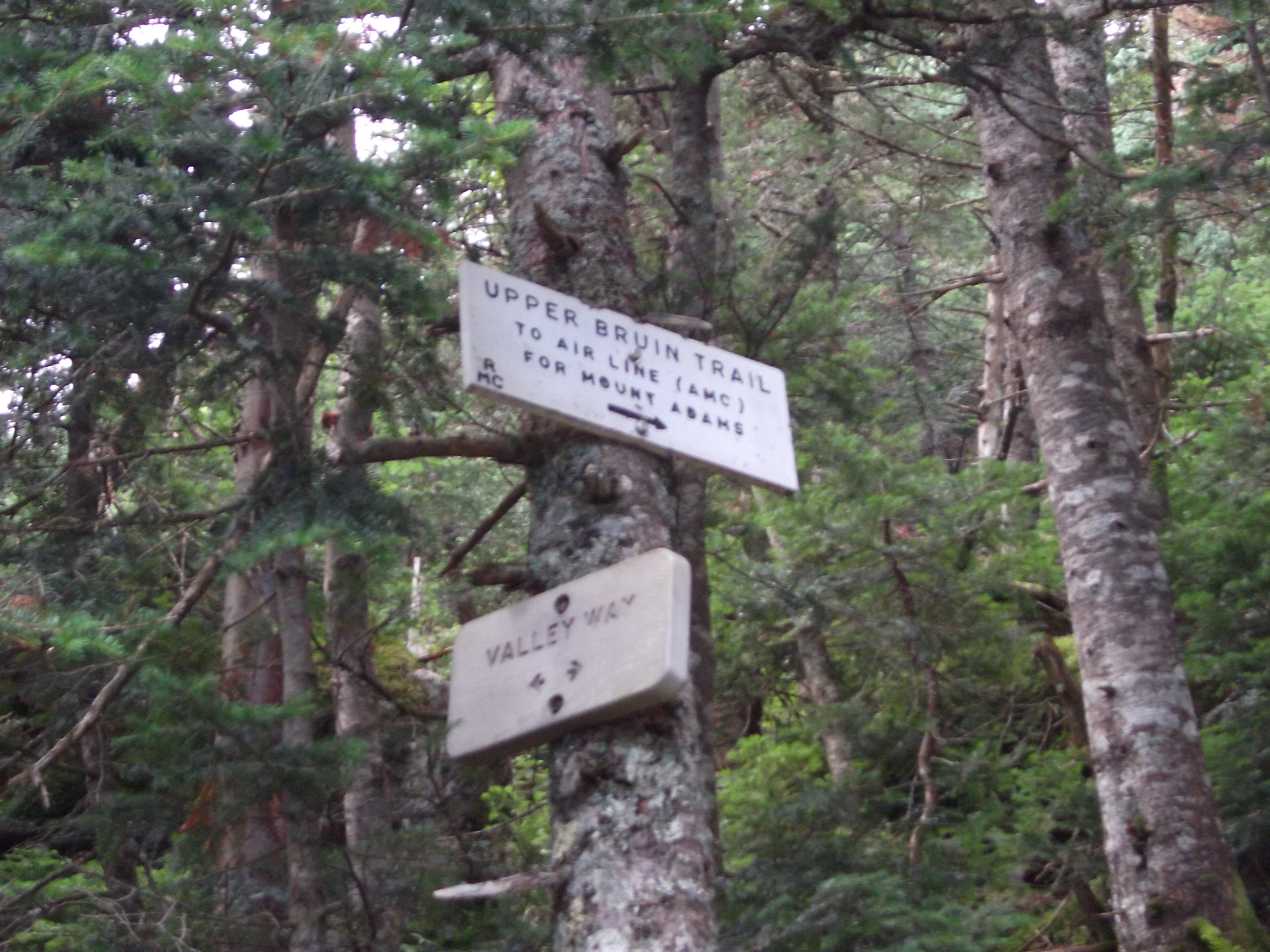 Have you ever been told you were supposed to get a degree, get a job, get married, and retire in 40 years?

Do you feel like you bought into this idea of a good life, but have not reaped the promised benefits and are now frustrated?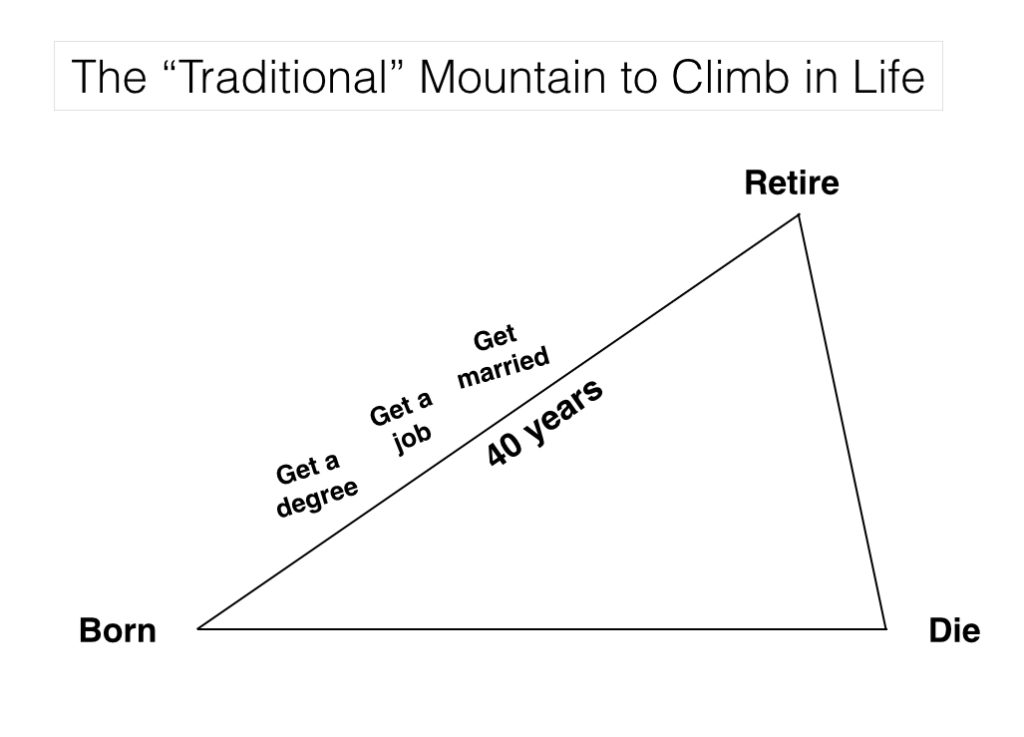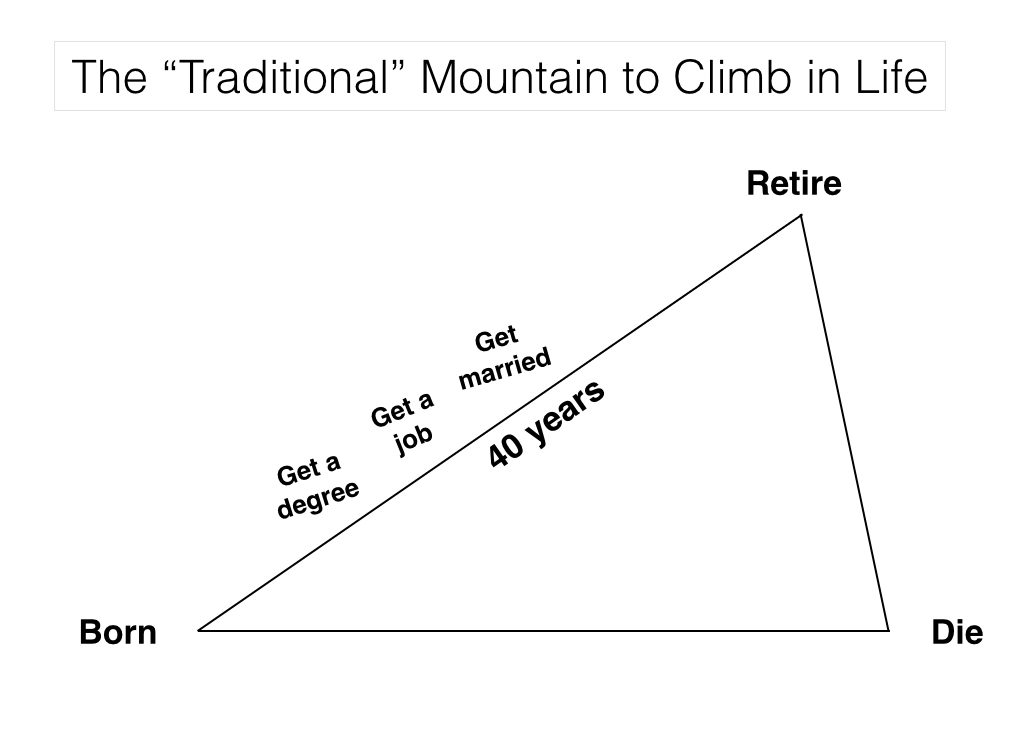 For some, those who keep their heads low doing the "same shit, different day" for 40 years might achieve their peak potential in life. But can you wait this long?

Do you want to get rid of the thoughts of "what you are supposed to be doing" in your life?

Do you want to give up the guilt of doing what others think and thrive in spite of that?

Do you want to learn how to develop the motivation to climb past that guilt?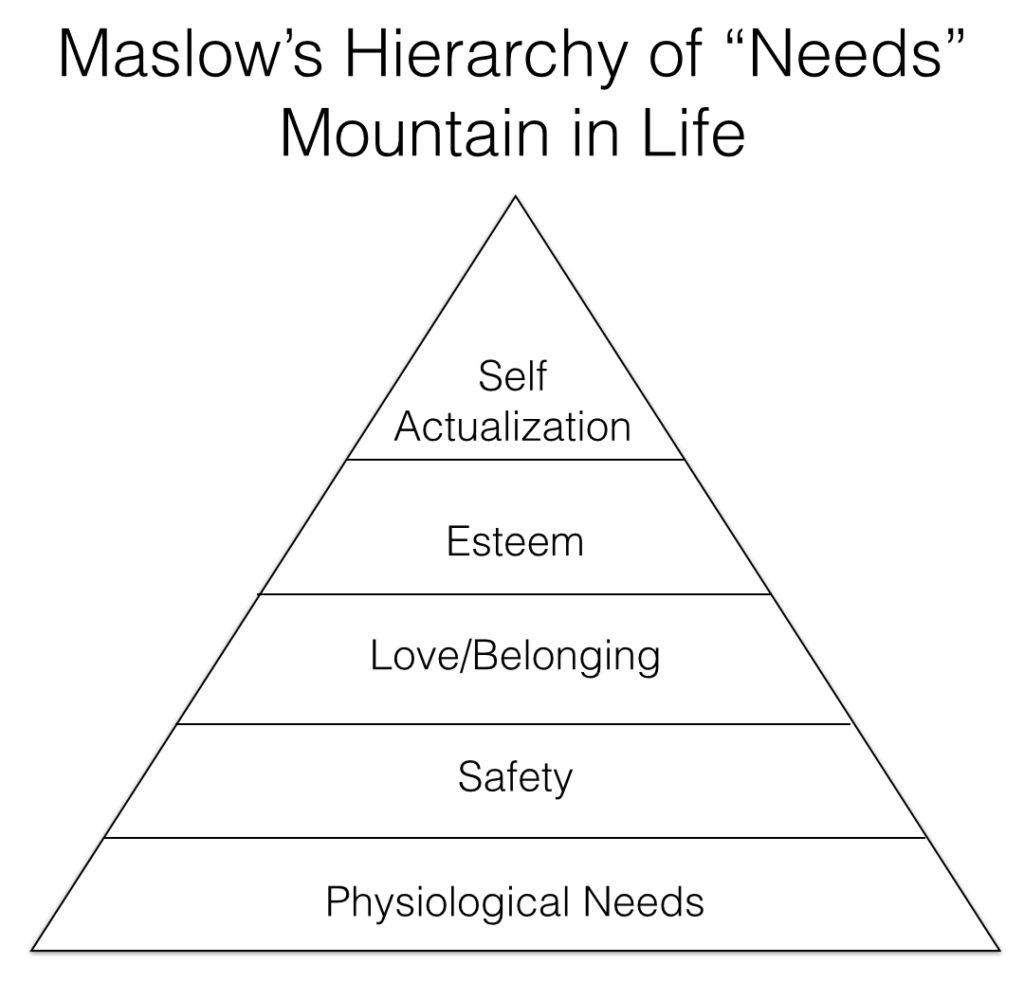 No matter how much you tell an acorn, it will never become a dandelion in life. Nor do you have to be told your peak potential is retirement. Because maybe you have the potential to be more! Abraham Maslow once said, "What a man can do, he must do."

Have you ever wanted and felt the need for a recipe for life in which you function best on?

Have you been told that all you "need" is to find your passion to get the most out of life? But feel that it's "easier said than done"?

Do you often feel that self-help is cheesy when it talks about secrets and seizing the day with an extreme positive attitude? But if presented right, can be of value to you?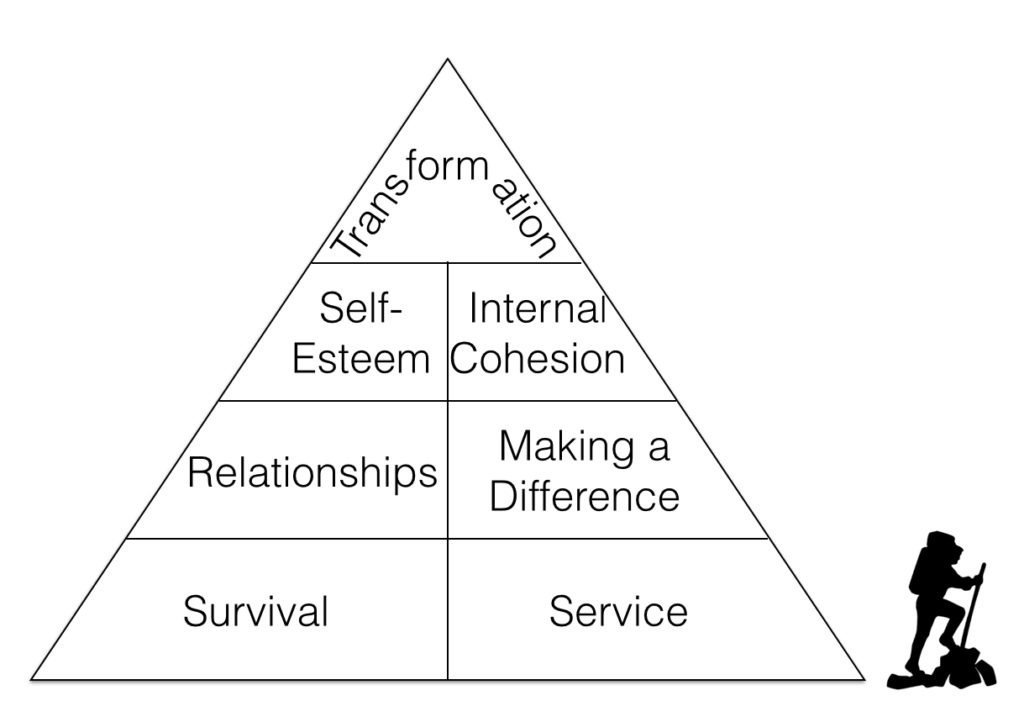 Combining what you actually need in life with what you actually value, gives you the clarity of the steps you need to take in living a more fulfilling life that will bring you greater happiness, energy, and ability to truly make a difference in yourself and others today.

Are you taking the right steps today in overcoming the stress of what society wants you to become?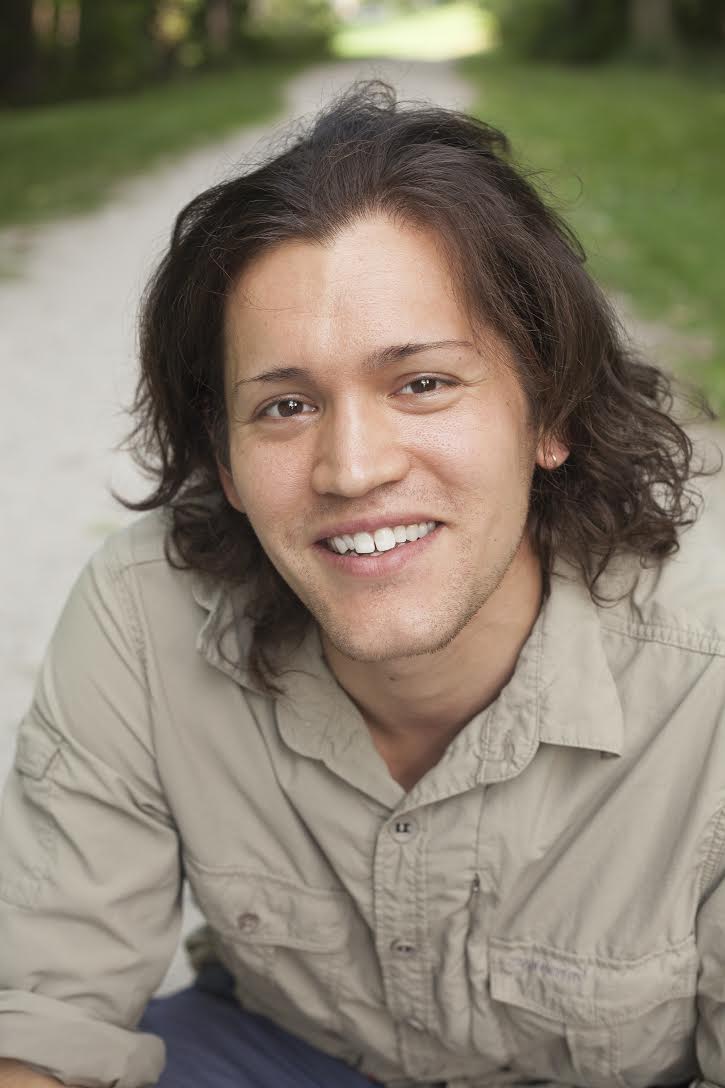 Reclaim your impression of a good life!